What You'll Learn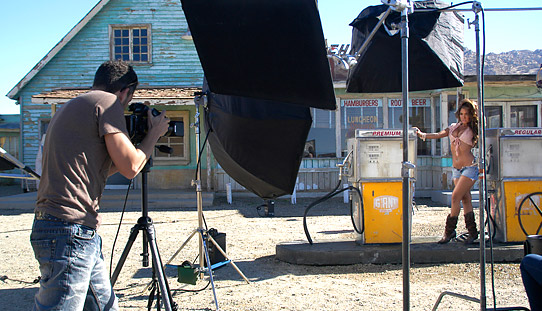 PhotoKamp is different than other photography workshops because we focus on teaching you the business of photography as much as we do lighting and shooting.
On Friday evening, you'll meet with Nick Saglimbeni for an informal business and networking discussion in a relaxed, casual environment. Dinner will we served.
Here you will be encouraged to ask not only the questions you have about the photography industry, but also technical lighting and photography questions that you would like covered over the next two days.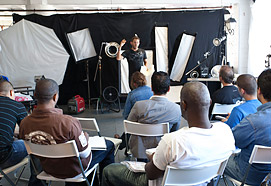 On Saturday morning, you'll meet at SlickforceStudio in downtown Los Angeles for an 8-hour day of studio-based lighting and training. Nick will go over lighting setups, and you'll have the chance to assist him in areas where you feel you need help. Then, you'll have the opportunity to shoot and light on your own, under the supervision of Nick and his lead assistants. Professional models and lighting will be provided, though you are expected to bring you own camera. Lunch and snacks will be served.
Then on Sunday, you're ready for the big time. A shuttle will take you to the breathtaking location shoot, where you'll learn the secrets of professional location lighting. Nick will demonstrate some of his favorite large-scale location lighting setups, but he will also cover low-budget options, such as maximizing the use of reflectors and single light sources in a high-contrast sunny environment. As a bonus, Nick will shoot an actual magazine spread, and you'll have the opportunity to assist him as he captures images for publication. Then you will have the chance to shoot, with Nick and his team guiding you to overcome common lighting issues. Again, professional models and lunch will be provided, as well as a full production trailer for your comfort.